Southbank life combines the hustle and bustle of city living with the perfect neighbourly atmosphere. Offering attractions that are both family-friendly and appropriate for large gatherings, it is constantly buzzing and vibrant. Southbank is the epitome of Urban Liveability and the ideal neighbourhood to experience city living from a quieter perspective.
NEIGHBOURHOOD LIVEABILITY
LATEST SOUTHBANK LISTINGS
SOCIAL LIVING
Southbank is famous for its nightlife, 5-star restaurants, and daytime activities, all of which contribute to the desired lifestyle of a Melburnian.
Indulge in Friday afternoon knock-off drinks at SkyBar, Yarra Botanica or sail down the Yarra with one of MRE's favourite, On a Boat. Visit Nobu, Rockpool Bar & Grill, or Crown to dine at just a few of Melbourne's most prestigious restaurants. Southbank is an electric hub of culture and experience. Be astounded by the exquisite exhibitions and shows at the Arts Centre, Hammer Hall, and the National Gallery of Victoria. And lastly, stroll down Southbank Promenade on a sunny Sunday morning to witness Melbourne's street performers and artists in action.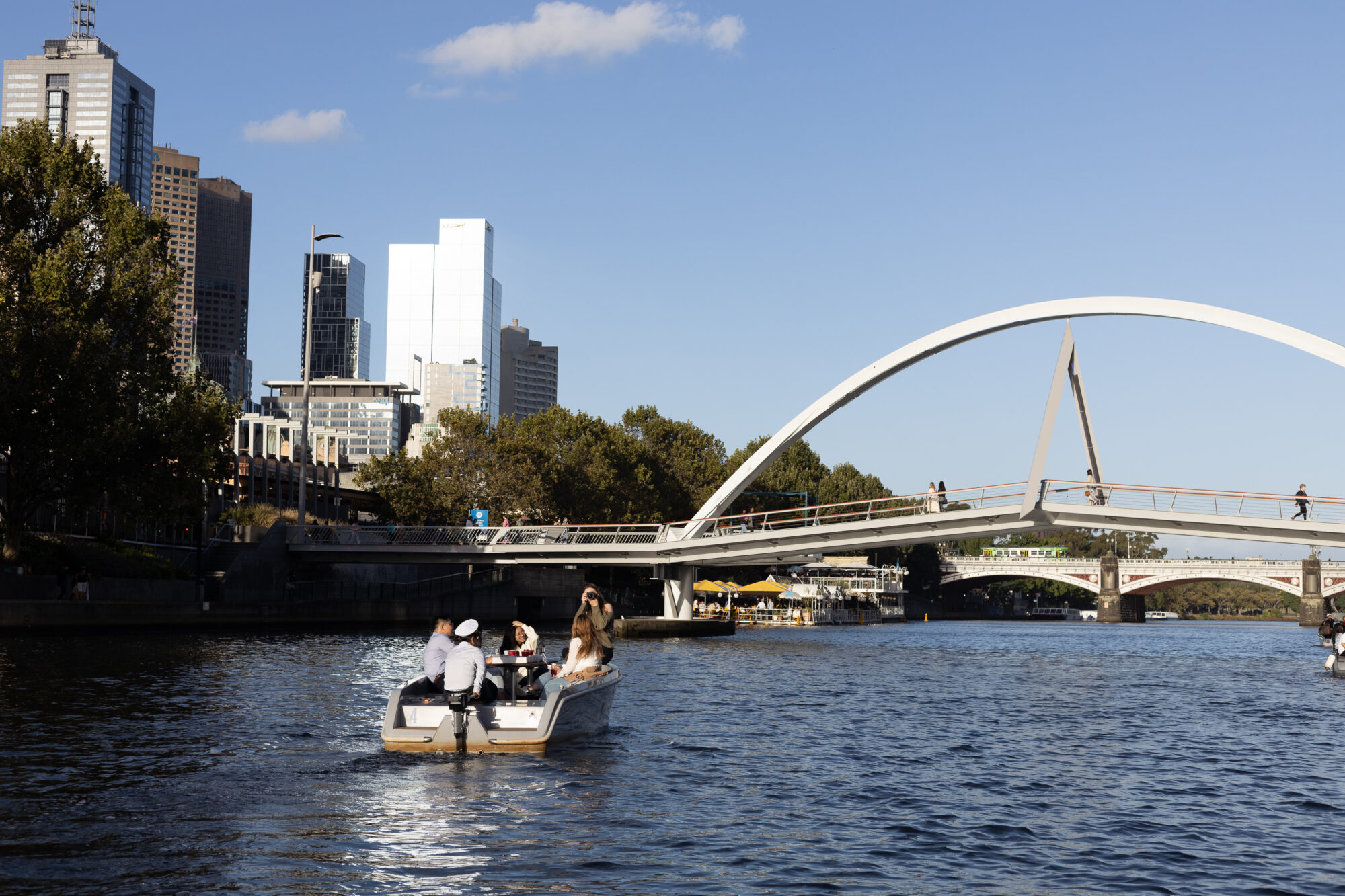 MRE SOCIAL CLUB
Go Boats Melbourne
Oops! We could not locate your form.
RESIDENTIAL REGISTRY
Southbank is home to Melbourne's tallest residential buildings,  such as Australia 108 and the Eureka Tower.
If you want to experience the high-rise lifestyle on a smaller scale, consider the Botanic or the Guilfoyle. With an abundance of high-end amenities and premium positioning, right next to the Botanical Gardens, you'll never get tired of living in this neighbourhood.
URBAN VITALITY
Look no further than Southbank if you're wanting real lifestyle and real convenience.
Spanning across 170 hectares, walking or an electric scooter ride are the main modes of transport around Southbank, with everything you need right outside your door.