Incredibly well-kept homes and gardens, leafy streetscapes, and a vibrant urban environment are just some of Moonee Ponds' outstanding features.

Aside from its plethora of stunning heritage homes, Mason Square and other developed urban hubs contribute to this very liveable neighbourhood. Enriched in green spaces, fresh cafes, farmers markets and more, the atmosphere of this emerging city fringe neighbourhood is energetic, eclectic, and family-oriented.
NEIGHBOURHOOD LIVEABILITY
LATEST MOONEE PONDS LISTINGS
RESIDENTIAL REGISTERY
Real Quality and Real Value make up the residential liveability of buying or renting in Moonee Ponds.
While quality period homes can be found on just about any street, Hall, Aspen and Homer Streets are home to Mason Square, one of the most sought-after inner-city hubs on the market with over 200 apartments managed by your liveability experts; MRE. Mason Square offers Real Lifestyle at its finest taking into account all aspects of resort-style and convenient apartment living with high-end amenities, car spaces and accessibility.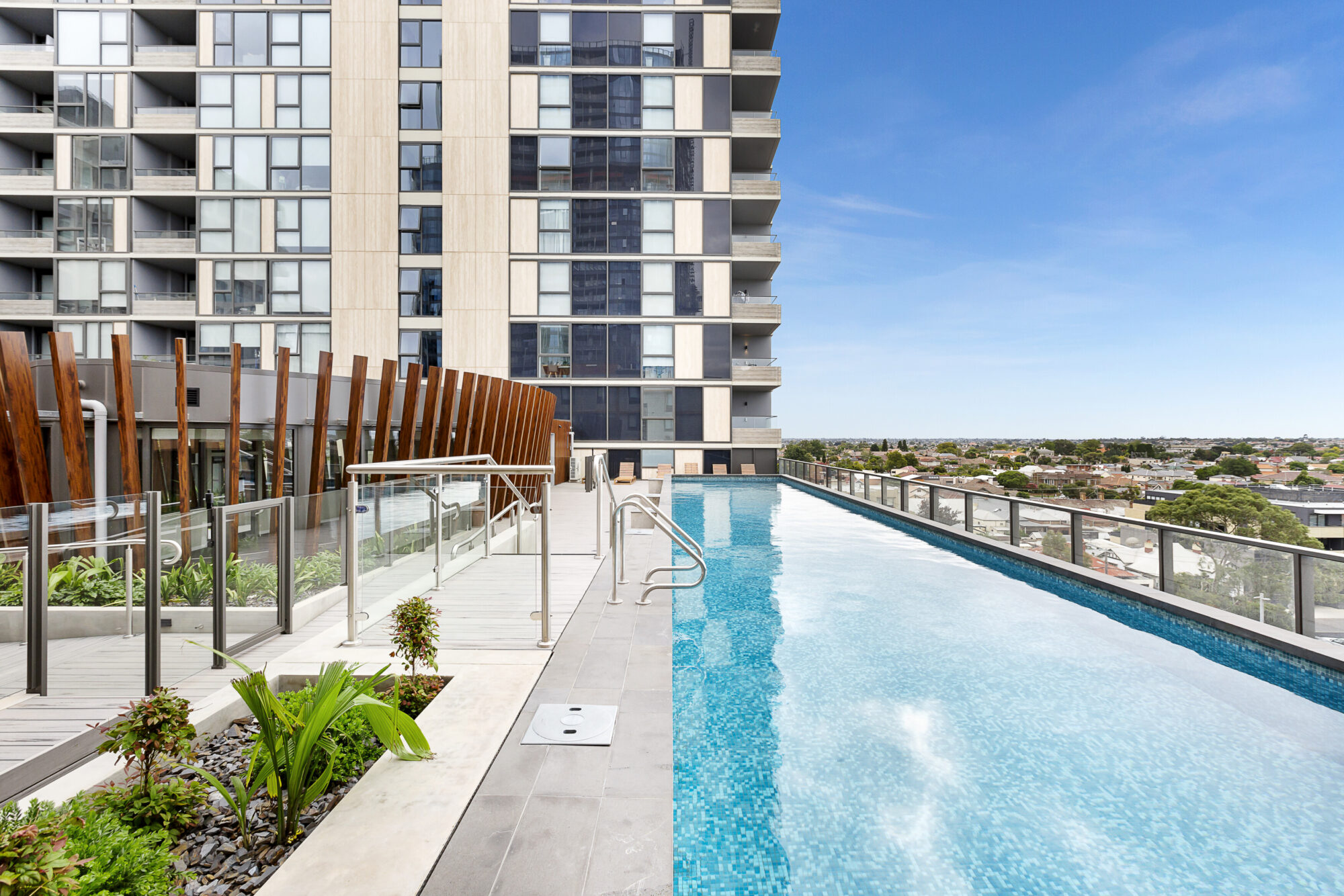 Communal Pool at Mason Sq
MOONEE PONDS
Oops! We could not locate your form.
GREEN SPACES
Abundant in lush greenery, Moonee Ponds offers a myriad of parks, walking tracks as well as views of the stunning Maribyrnong River to enjoy on an early morning stroll before work or a weekend picnic with family and friends.
Queens Park, Ormond Park, and Maribyrnong Park are the three key parklands in Moonee Ponds, all surrounded by beautiful period homes and modern urban hubs providing real lifestyle opportunities.
URBAN VITALITY
Moonee Ponds Central, the heart and soul of Hall Street, is the central location for supermarket produce, housing decor, beauty, and clothes shopping, hosting stores such as; Witchery, Kmart, Coles, Aldi, Clear Skincare Clinics, House, and more, all within a one minute walk from Mason Square.
Moonee Ponds also provides unbeatable PTV systems to and from the city, making the CBD accessible in just 12 minutes, with only a one minute walk from Mason Square.d.