As is the case with any bustling city, Melbourne's CBD is so full of life, but what makes our metropolis so special is the sheer number of spectacular eateries on offer, rich cultural vibrancy and ability to provide something for everyone. Your best bet is to meet someone under the iconic Flinders Street clocks, before setting off to explore.

NEIGHBOURHOOD LIVEABILITY
LATEST MELBOURNE CBD LISTINGS
GETTING AROUND
You can simply go anywhere you desire from the CBD, it's the epicentre of Victoria's PTV system.
Whether you're venturing to a regional destination or heading to Melbourne's outer suburbs, top up your Myki and proceed to Southern Cross, Flinders Street stations or the abundance of tram stops and you'll be off and away.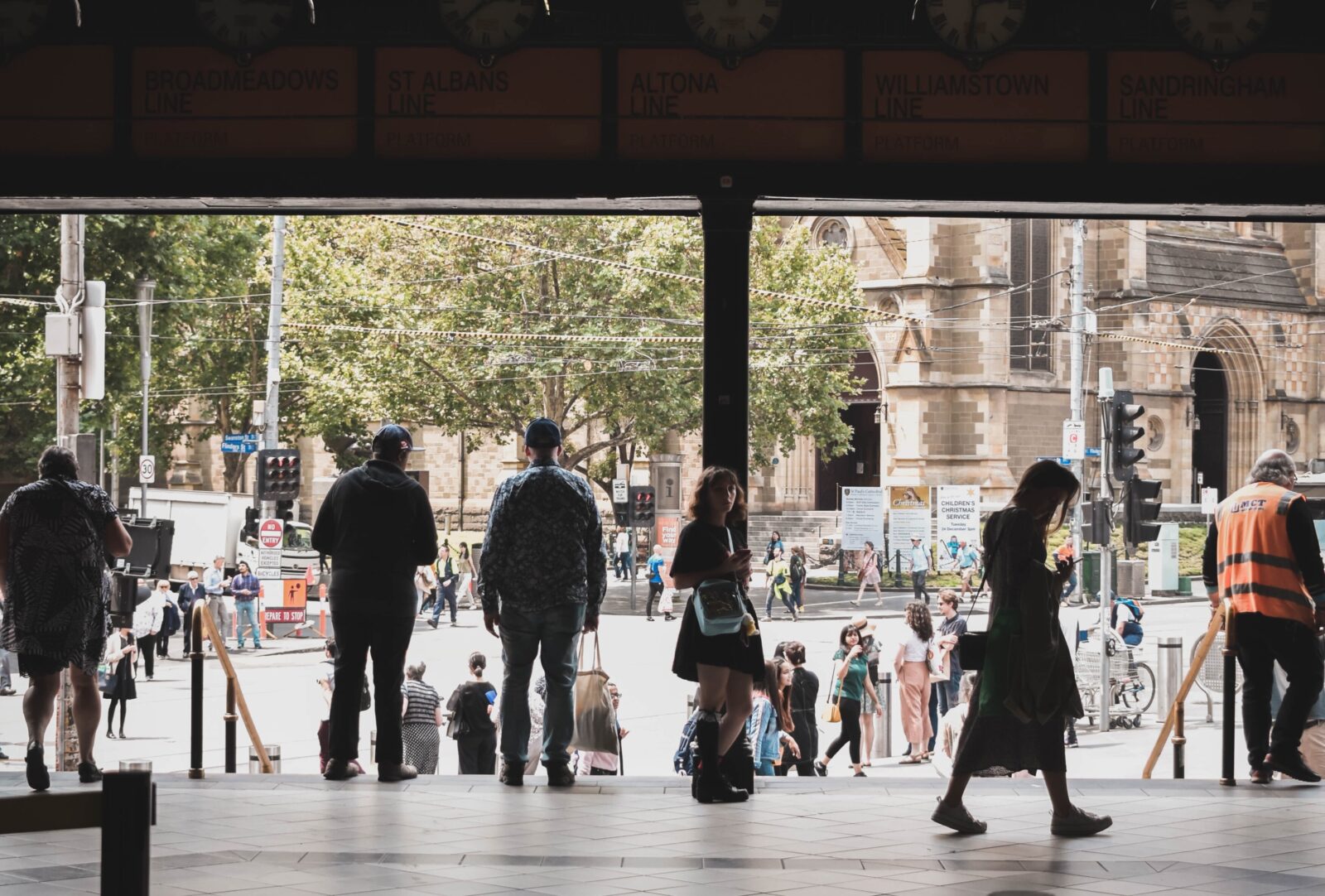 Flinders Street Station
CBD
Oops! We could not locate your form.
SOCIAL LIVING
Melbourne has long been known as the foodie capital and we consistently live up to it. The best thing about our city's excess of restaurants is its power to cater to you, no matter your choice in cuisine or whatever the occasion may be.
Consume your way through the best dumplings and noodles in the buzzing Chinatown at HoChi Mama or Shanghai Street. Seeking a WOW meal? Experience excellence at Gimlet or Grill Americano to name a few outstanding eating houses. Or if you fancy a bit of a drink and a dance? Head to Music Room or for Friday night knock-offs, Bar Margaux or Kirk's Wine Bar.
RESIDENTIAL REGISTERY
Often topping the list of the world's most liveable cities, it's no wonder that the residential registry of Melbourne's CBD is exceptional.
Achieving the ideal balance between affordability and quality, you can find some incredible apartments with premium amenities, all offering real convenience and a real lifestyle.
Oops! We could not locate your form.